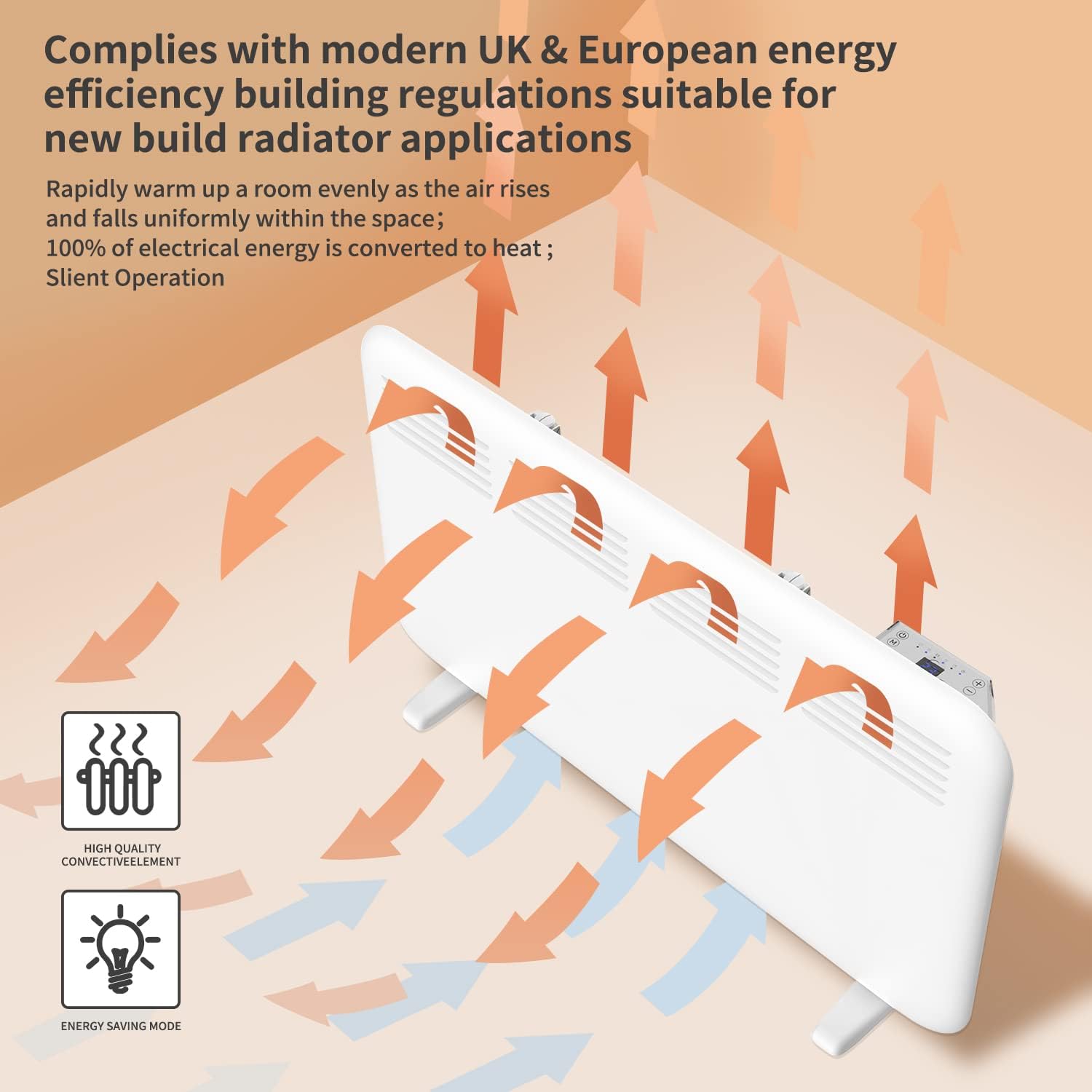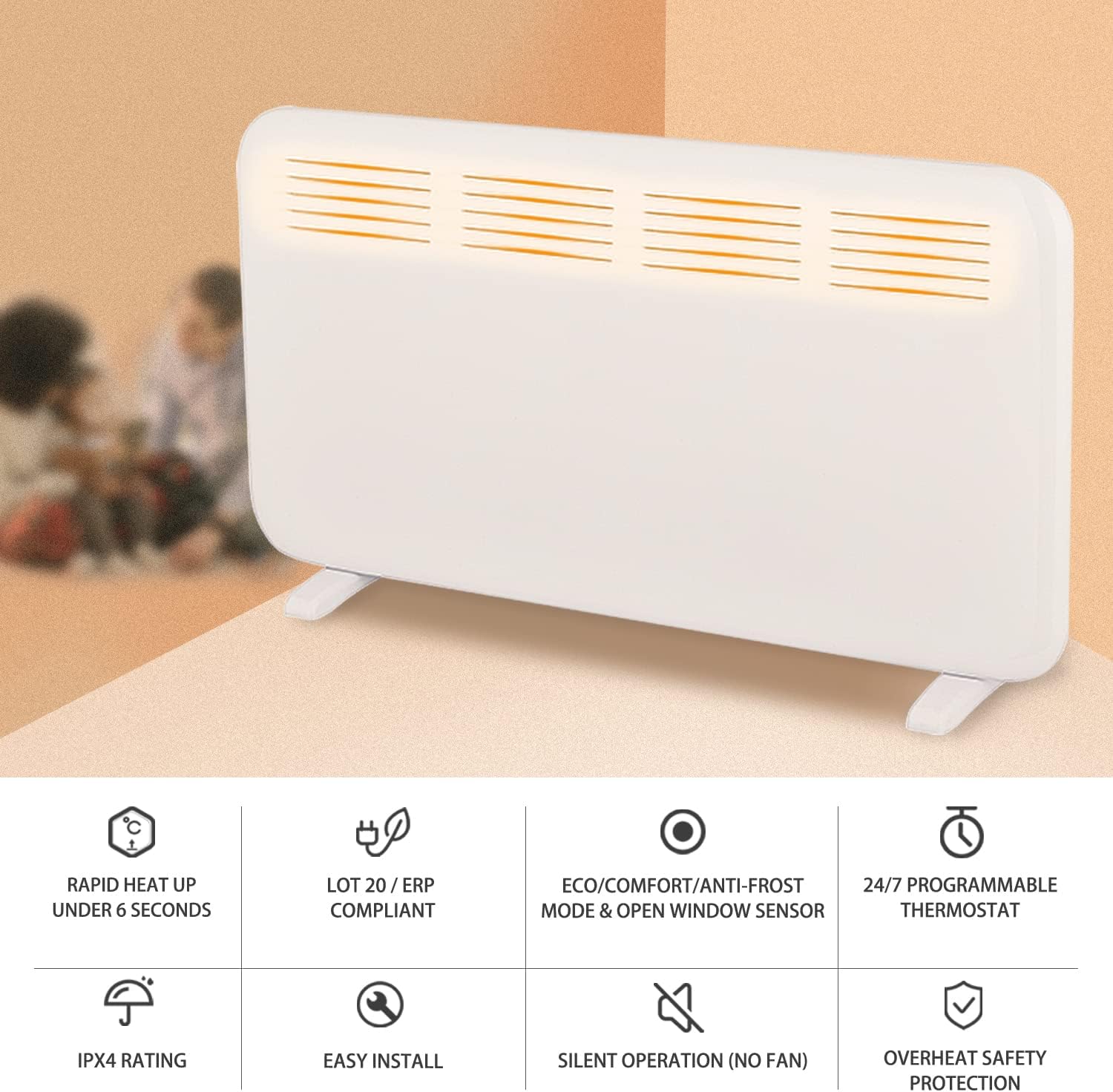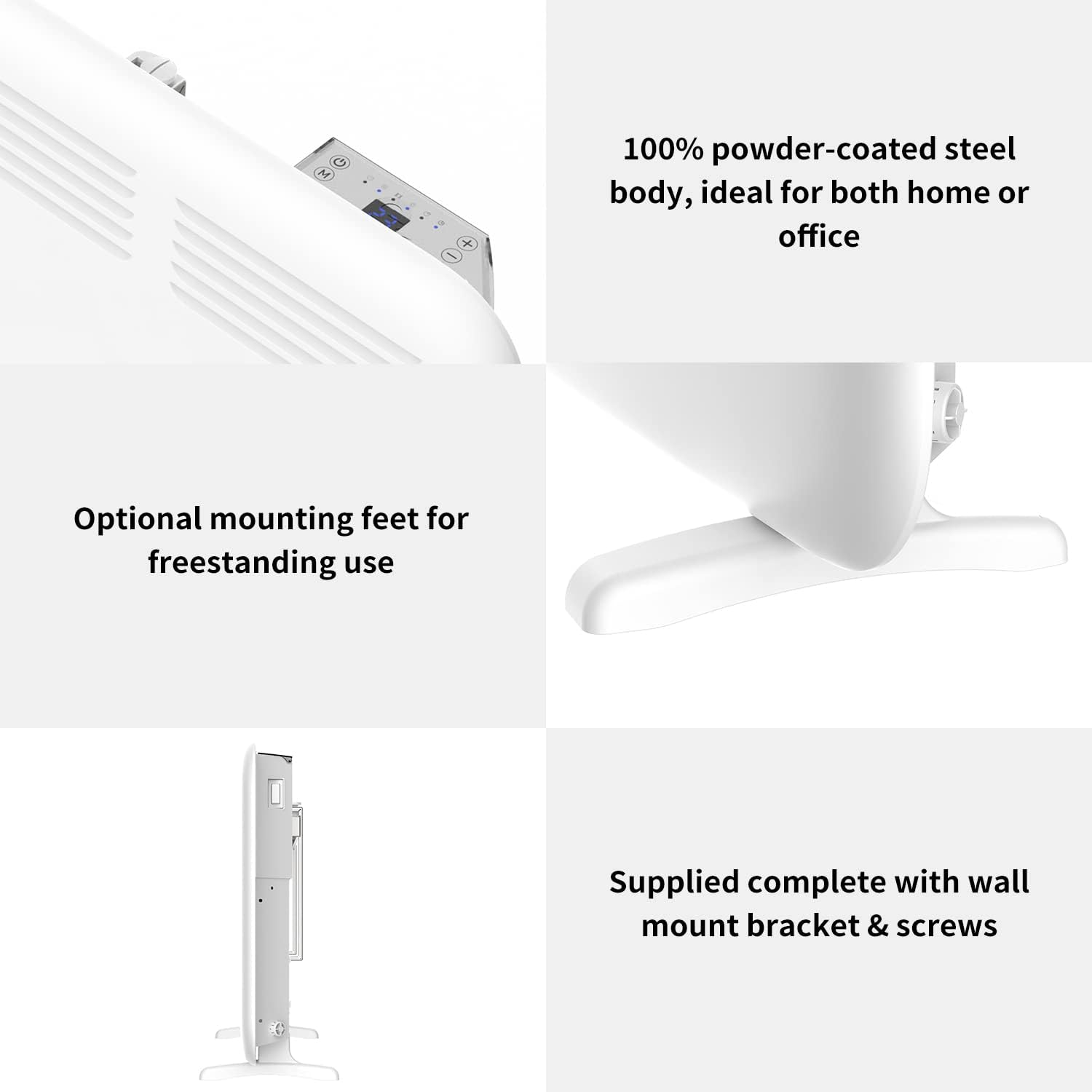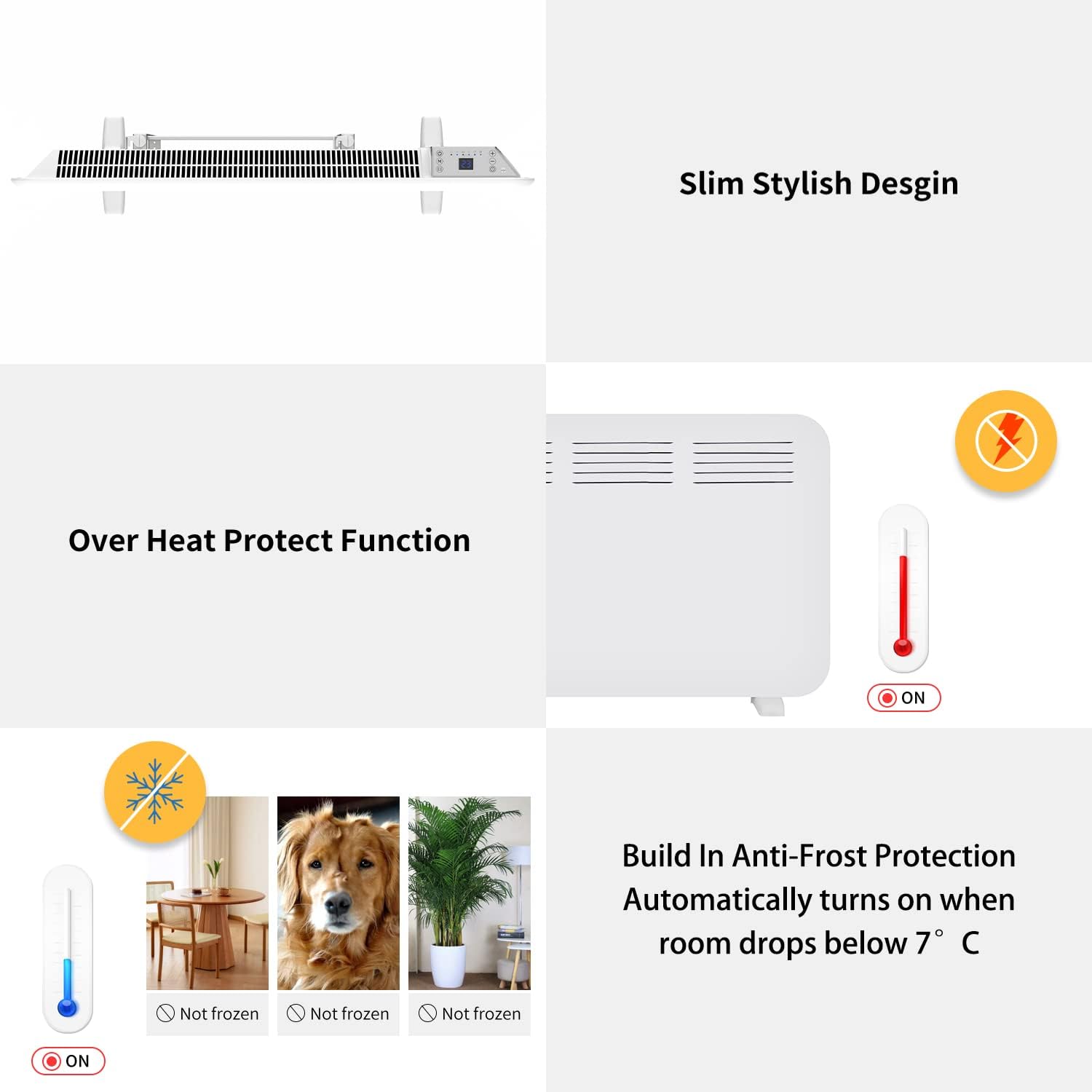 -[RANGE OF SIZES] 1kw (1000W) / 1.5kw (1500W) / 2kw (2000W) Electric Panel Heater Radiator suits rooms of all sizes from 5 - 25m2
- [WALL MOUNT OR FREESTANDING] Electric panel heater supplied complete with wall mount bracket & screws (must be 300mm/30cm clearance around all sides) as well as optional mounting feet for freestanding use

- [LOT20 & ERP COMPLIANT] 100% efficient as 100% of electrical energy is converted to heat - Complies with modern UK & European energy efficiency building regulations suitable for new build radiator applications - electric convector heating in rooms such as living room bedroom, hallway etc.
- [BUILT IN 24/7 TIMER & THERMOSTAT] Easy to use, built in electronic 24/7 timer with thermostat to enable programming for keeping ambient / optimum temperature in all rooms as well as reducing energy wastage - panel heaters thermostat accurately monitors ambient temperature and automatically turns on/off heater when required for optimum energy saving controls
- [BUILT IN SAFETY FEATURES]
IP24 rated, ideal for use in all internal spaces as well as certain zones in a bathroom (professional installer to confirm which areas & safe distances) & Open window detection - detects large drops in ambient temperature and will reactively pause the system. It will then reset and resume activity once the temperature has stabilised. This drastically decreases energy wastage and improves heater's efficiency and money-saving capabilities.
DOWNLOAD PRODUCT INSTRUCTIONS / MANUAL
DOWNLOAD TECHNICAL PDF SPEC SHEET
Dimensions (including wall brackets) and Coverage:
500W / 0.5kw: Height 350mm x Length 455mm x Depth 100mm - ideal for rooms 6-8m2
1000W / 1KW: Height 430mm x Length 515mm x Depth 100mm - ideal for rooms 8-10m2
1500W / 1.5KW: Height 430mm x Length 645mm x Depth 100mm - ideal for rooms 12-15m2
2000W / 2KW: Height 430mm x Length 815mm x Depth 100mm - ideal for rooms >20m2
Feet are 280mm long - hence depth becomes 280mm / 28cm when using optional mounting feet. Gap / Stand off from wall 30mm when using mounting bracket, ie front of heater measures 130mm/13cm from the wall/mounting surface when wall mounted.
220-240V AC 50-60Hz, c/w 3Pin UK 10A Fused plug - cable 1.2m long, exits the rear bottom right hand side of the heater as viewed from the front